Author: Rebecca Langham
Narrator: Kate Roth
Length: 10 hours and 35 minutes
Series: Outsider Project #1
Publisher: NineStar Press, LLC
Released: Mar. 18, 2019
Genre: Science Fiction


When a change in collective conscious sends the Outsiders, a group of aliens, to the shadows below the city, humans reason that the demonetization of their peers is simply more "humane". There's no question nor doubt. Just acceptance.

Lydia had embraced that sense of "truth" for as long as she can remember. The daughter of a powerful governor, she has been able to live her life with more comforts than most. Comforts can be suffocating, though, and when the opportunity to teach Outsider children in their private, "humane" community becomes available, she takes it.

What she finds beneath the city is far from the truth she had grown to know. There she meets Alessia, an Outsider with the knowledge and will to shake the foundation of all those who walk above ground. The two find a new and unexpected connection despite a complete disconnect from the technological world. Or perhaps in spite of it.

Still, it takes a lot more than an immutable connection to change the world. Lydia, Alessia, and a small group of Outsiders must navigate a system of corruption, falsehoods, and twists none of them ever saw coming, all while holding on to the hope to come out alive in the end. But it's a risk worth taking and a future worth fighting for.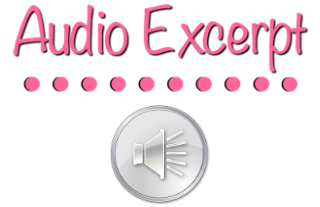 Rebecca Langham lives in the Blue Mountains (Australia) with her partner, children, and a menagerie of pets. She has been a foster carer for over ten years.
A Xenite, a Whovian and all-round general nerd, Rebecca is a lover of science fiction, comic books, and caffeine. When she isn't teaching History to high schoolers or wrangling children, Rebecca enjoys playing broomball and reading.

A global voice, Kate brings her broad experience and expertise into the studio and into her voice over delivery. With her unique blend of accents, a project can only "shine" with the versatility and distinct sound of her voice
Australian, British and North American accents are within Kate's range.
Adaptive in style and tone, depending on your needs, Kate can deliver a wide range of voices. From conversational to authoritative; fun to serious; sophisticated to knowledgeable and beyond.
When did you know you wanted to be an audiobook narrator?
I have been doing Voice over work since 2010 but did not start doing audiobooks until 2016. I wanted to try something different with voice over work and audiobooks were familiar to me.
How did you wind up narrating audiobooks? Was it always your goal or was it something you stumbled into by chance?
When I started doing voice acting, I particularly did not want to do audiobooks. Audiobooks require a big time committment to the one project. I liked the quick projects like commercials. But as I got more experienced, I wanted to branch out and learn more about the art of narration and story-telling and I slowly progressed to audiobooks.
Did you find it difficult to "break into" audiobook narration? What skill/tool helped you the most when getting started?
Finding quality projects I would say, is the hardest part. My acting background and voice over coaching are the key tools I rely on for narrating audiobooks.
A lot of narrators seem to have a background in theatre. Is that something you think is essential to a successful narration career?
I do have a background in theatre and i would say that has helped me immensely. I don't think it is the only way to go though. With the help of a great voice over coach specific for narration of audiobooks, one can break into this arena.
What type of training have you undergone?
I have an acting background and regularly take classes with either an acting coach or voice over coach to hone my skills.
How do you manage to avoid burn-out? What do you do to maintain your enthusiasm for narrating?
I take a break every hour for 10mins. Get out of my studio, go outside if I can, etc. I also exercise daily – that is a necessity for me. Goes without saying, exercise helps with energy levels, blood flow, and overall demeanor. If I feel I am just not "into" the narrating on a particular day – I will take a much longer break or skip a day of narration. You can hear it in the voice if you are not having a good day.
Are you an audiobook listener? What about the audiobook format appeals to you?
I listen to audiobooks all the time. I love them! There is definitely a difference in quality of narrators. I like to listen when traveling in my car – makes any drive much more interesting.
What are your favorite and least favorite parts of narrating an audiobook?
My favorite part is being part of a character that goes through some sort of transformation – physical, mental or emotional. I like the challenge of "growing" the character. My least favorite is editing! Argh!!!
How closely do you prefer to work with authors?
I like to be in communication with the author. I see this as a partnership and want us to be both proud of our work.
How did you decide how each character should sound in this title?
Interesting question. For me, with anything I read, personal, professional, I "hear" the way I think the character sounds. For books I am narrating, I then go back to the breakdown of the main characters, if I have that from the author. I look at the notes and try to come up with an accent that works. For audiobbooks, as long as you are changing your voice a little to distinguish between characters, it doesn't have to be an overwhelming part of narration.

Sep. 1st:
Sep. 2nd:
Sep. 3rd:
Dab of Darkness Audiobook Reviews
Sep. 4th:
Valerie Ullmer | Romance Author
Aug. 5th:
Sep. 6th:
Sep. 7th:
Momma Says To Read or Not to Read

Plugging you into the audio community since 2016.
Sign up as a tour host here.