Author: Jana Richards
Narrator: Leigh Linley
Length: 4 hours
Series: Class of '85
Publisher: The Wild Rose Press
Released: Jul. 26, 2018
Genre: Contemporary Romance


Cara McLeod, the girl most likely to have the perfect marriage, is now divorced and, in her own words, "fat, frumpy, and over forty." The thought of facing former classmates – and the ex-husband who dumped her – at her high school reunion terrifies her. Cajoled into attending by her kids and her best friend, Cara enlists help at the gym to lose weight and look great for the reunion. Personal trainer Finn Cooper is more than willing to help – but does he have to be so to-die-for gorgeous?

Finn thinks Cara is perfect just the way she is. She's everything he wants in a woman, except for one thing – she can't get past the fact that he's eight years younger. To Finn, age and weight are just numbers. But can he convince Cara the numbers she worries about add up to only one thing for him – love?




When Jana Richards read her first romance novel, she immediately knew two things: she had to commit the stories running through her head to paper, and they had to end with a happily ever after. She also knew she'd found what she was meant to do. Since then she's never met a romance genre she didn't like. She writes contemporary romance, romantic suspense, and historical romance set in World War Two, in lengths ranging from short story to full length novel. Just for fun, she throws in generous helpings of humor, and the occasional dash of the paranormal. Her paranormal romantic suspense "Seeing Things" was a 2008 EPPIE finalist, and in 2018 "Lies and Solace" won Best Contemporary romance in the I Heart Indie contest.
In her life away from writing, Jana is an admin assistant, a mother to two grown daughters, and a wife to her husband Warren. She enjoys golf, yoga, movies, concerts, travel and reading, not necessarily in that order. She and her husband live in Winnipeg, Canada with their geriatric Pug/Terrier cross Lou. Jana loves to hear from readers and can be reached through her website at http://www.janarichards.com
Hedbor is an amateur historian, linguist, brewer, fiddler, astronomer and baker. Professionally, he is a technologist, marketer, writer and father. His love of history drives his to share the excitement of understanding the events of long ago, and how those events touch us still today.

Originally from Vancouver, BC, Canada, Leigh spent her twenties doing voice-over work and writing radio and TV copy for Palmer Jarvis Advertising. She was a theatre critic for 14 years for a Vancouver newspaper and has extensive experience working in "Hollywood North." With a B.A. in English, and 3 years of acting and directing classes, Leigh studied the Stanislavski Method of character acting. She now lives on a secluded lake near Austin, Texas and is a freelance narrator for all genres of fiction and non. Her work is on Audible and i-Tunes.

Giveaway: $25 Amazon Gift Card
The Girl Most Likely by Jana Richards Giveaway: $25 Amazon Gift Card

Aug. 29th:
From the Heart of a Bibliophile Lair
Aug. 30th:
KayBee's Bookshelf, A Literary Blog
Aug. 31st:
Sep. 1st:
Sep. 2nd:
Sep. 3rd:
Valerie Ullmer | Romance Author
Sep. 4th: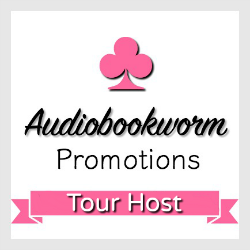 ➜Sign up as a host here