Author: Jesikah Sundin
Narrator: Sunil Patel
Length: 12 hours 30 minutes
Publisher: Forest Tales Publishing
Released: Dec. 11, 2017
Genre: Science Fiction


She's from the past, locked inside a world within a world. He's from the future, haunted by her death. A chilling secret binds their lives together.

A sensible young nobleman and his sister live in an experimental medieval village. Sealed inside this biodome since infancy, Leaf and Willow have been groomed by The Code to build a sustainable world, one devoid of Outsider interference. One that believes death will give way to life.

All is ideal until their father bequeaths a family secret with his dying breath, placing an invisible crown of power on Leaf's head. A death Leaf believes is the result of murder. Now everyone in their quiet town is suspect. Risking banishment, the siblings search for clues, leading them to

Fillion Nichols, an Outsider with a shocking connection to their family. Their encounter launches Fillion into a psychological battle with his turbulent past as he rushes to decode the many dangerous secrets that bind them together – a necessity if they're all to survive.

The Middle Ages clashes with the near future in an unforgettable quest for truth, unfolding a story rich in mystery, betrayal, and love.

Are you ready to discover what is real?

For fans of medieval fantasy, fairy tales, anime, eco-pagan science fiction, dystopian romance, and murder mysteries.

The Biodome Chronicles is sure to keep you on the edge of your seat!

Rerecorded and second audio edition released in March 2018.






Jesikah Sundin is a multi-award winning Ecopunk SciFi (eco / pagan scifi) and Forest Fantasy (faerie tale / historical fantasy) writer mom of three nerdlets and devoted wife to a gamer geek. In addition to her family, she shares her home in Monroe, Washington with a red-footed tortoise and a collection of seatbelt purses. She is addicted to coffee, laughing, and Dr. Martens shoes … Oh! And the forest is her happy place.

My name is Sunny Patel and I am a professional British male Voice-Over artist. I was born and bred in London, UK, and woke up with a deep, rumbling voice when I neared adulthood. As a result I have pursued the lifestyle of a Voice Actor / Voice-over artist, not wanting my unique voice to go to waste. I have recorded for multinational companies like Herbal Life, and organisations like The Billy Graham Evangelist Association. I am also narrating a critically acclaimed, award-winning trilogy book series called The Biodome Chroncles by Jesikah Sundin. I have already narrated the first book in the series – Legacy: The Biodome Chronicles – and the audiobook is currently on sale on Amazon and Audible. I can also do voice-overs in other languages, which includes Hindi and Gujarati.
I have been voice trained by coach and mentor, Gary Terrza (https://www.vomasterclass.com), a successful and and well-known voice actor who has been doing his craft for over 25 years.
~~~
Spotify Playlist
Music that inspired The Biodome Chronicles
258 Songs

LEGACY- BOOK 1
Aug. 20th:
Aug. 21st:
Aug. 22nd:
Aug. 23rd:
Aug. 24th:
Valerie Ullmer | Romance AuthorViviana MacKade
Aug. 25th:
Aug. 26th:
ELEMENTS- BOOK 2
Aug. 27th:
Aug. 28th:
Aug. 29th:
Aug. 30th:
Aug. 31st:
Dab of Darkness Audiobook Reviews
Sep. 1st:
Sep. 2nd: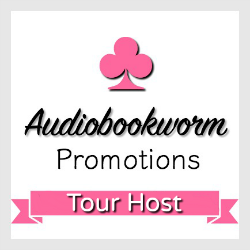 ➜Sign up as a host here