Author: J.C. Ahern
Narrator: Patricia Santomasso, Sean Patrick Hopkins
Length: 10 hours and 6 minutes
Series: The Strategy, Book 1
Publisher: Joni Ahern
Released: Dec. 19, 2016
Genre: Science Fiction


Seventeen-year-old Rogue has always classified herself as socially awkward, preferring video games over a trip to the mall. When she wakes up in a forest, she finds that life as she knew it has changed forever, and she cannot remember how. In fact, she can't remember the last six months at all. As she navigates this new world she soon discovers a talent for combat and survival she'd never had before. A handy ability in a world where humans compete in a game governed by rules she can't remember.

Ronin, a talented 19-year-old, was wrenched from his Midwest home and forced to compete with a Skaki set. Despite the set's repeated losses, Ronin has proven himself a powerful player, his sights set on surviving each match – no matter the cost. When a new pawn is added to his set to replace one they lost, Ronin begins to break out of the shell he built around himself and reexamines what he and the other humans have become.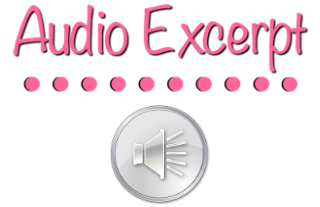 J.C. Ahern was born and raised in the Midwest. From a young age she watched her older siblings playing videogames. She also developed a passion for reading and playing those same games herself. It wasn't long before her immersion into the different worlds of Fantasy and Sci-fi that she was inspired to create her own worlds and write her own stories. She began her craft in the sixth grade and continued that passion into college where she graduated from Stephens College with a degree in Creative Writing. She went on to get a degree in Nursing, which led her to become a Nurse Practitioner. She now uses the experiences of her life and the things she has learned to enrich her stories to take her readers on flights for the imagination.

A student of neuroscience and speech pathology, Sean Patrick Hopkins has translated his understanding of human behavior & vocal performance into a career in storytelling. His classical training and versatility with dialects has helped to create distinct and varied characters across many genres. In addition to narrating over 150 audiobooks, he has been seen and heard on film, television, video games, and stages in NYC & across the country. When not in the booth, you can find him buried in genealogy research, out exploring our National Parks, and raising an amazing daughter alongside his wife, fellow narrator Patricia Santomasso.

Patricia has always been an avid reader and storyteller. In college she politely smiled hearing the age old question: what on earth are you going to do with a BA in English? Patricia pressed on, thinking what can't you do? Realizing she should get some practical training to fall back on, she also pursued a degree in theater. After working for years on stages around the country (where she met her husband, narrator Sean Patrick Hopkins, doing a production of As You Like It) she has merged her two loves and happily tells stories for a living from the comfort of a booth. To date, she has recorded over 100 audiobooks. Patricia's youthful voice and comic timing give heroines a warm relatability and her surprising dips into baritone make her male characters engaging and believable. Patricia and Sean have a sweet baby daughter Lyra Róisín, who isn't much interested in hearing either one of them read to her.

Author J.C. Ahern's Top Ten Inspirations
J.R.R. Tolkien: so much respect for this man who made up several languages and created extensive histories and culture for Middle Earth. I can't even come close to his genius, but want to!

C.S. Lewis: the possibility of multiple worlds and people and talking animals all with a common beginning. His writing ranged from being able to write to the young and to the more age advanced.

R.A. Salvatore: reading his multiple books taught me to write fight scenes. His style just drew my attention fully.

Zelda Franchise: the only video game that I've played every installment of and still enjoy repeat playthroughs. Showed me how to make something that people will want to play, er, read over and over!

Firefly (the series) and Star Wars: Got me into sci-fi in the first place!

Anime: helped me figure out how to make likeable characters and give them a story arc.

Childhood Cartoons: my first inspiration as a child.

Multiple Videogames: helped me with the mechanics of the gameworld and were totally fun, which made me want to sort of make my own.

Ancient Aliens: a long time favorite show of mine that I started watching after I published Pawn and gave me more ideas for the sequels.

Friends and Family: these were the inspiration for several of my characters, though of course, different names and different characteristics.

Giveaway: Amazon Echo Dot
Pawn Giveaway: Amazon Echo Dot

Aug. 15th:
Valerie Ullmer | Romance Author
Aug. 16th:
Aug. 17th:
Aug. 18th:
Aug. 19th:
Dab of Darkness Audiobook Reviews
Aug. 20th:
Aug. 21st:

Plugging you into the audio community since 2016.
Sign up as a tour host here.